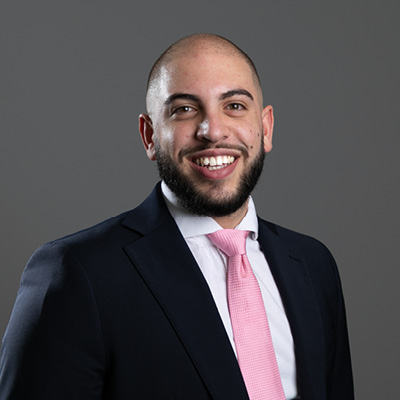 Anthony Constantinou DipPFS
Financial Adviser
Anthony provides highly bespoke financial strategies through long-term relationships with his clients. The discipline and commitment needed to meet individuals goals and objectives, coupled with the pace of legislative change highlights how crucial these relationships are. Regular reviews therefore are essential when aiming for clients to achieve their objectives.
Having nearly 5 years of experience in the wealth management space, Anthony is passionate about the financial advice industry and the value it brings to clients. He has a strong interest in building technical knowledge in order to deliver the highest standard of financial advice. His specialisms include:
Pensions and tax-efficient structuring
Investment and Retirement Planning
Estate Planning and Intergenerational wealth management
Profit extraction
Anthony's clients profile ranges from City professionals to business owners in a variety of industries. Irrespective of the industry or the position, Anthony feels the value of discussion around goals and objectives and the importance of the financial advice that follows cannot be overstated. As such, he welcomes a conversation with anybody who would like to learn more about their options.
The value of an investment with St. James's Place will be directly linked to the performance of the funds you select and the value can therefore go down as well as up. You may get back less than you invested.